Click Photo To See Gallery.
---
SPECIAL  $3,140, $2,795,  3 Bedroom,  5820 Hurst Street, Apt. C, New Orleans, LA 70118
October 1, 2017. 
Mansionette in beautiful Audubon neighborhood, Living, dining, sitting and sunrooms, polished hardwood floors and ceramic tile in wet spaces, granite counters and stainless steel appliances in a furnished kit including a dishwasher, private laundry, well lit natural light from picturesque French windows, covered parking. Elevator travels from your door to a huge basement storage and private parking garage.
---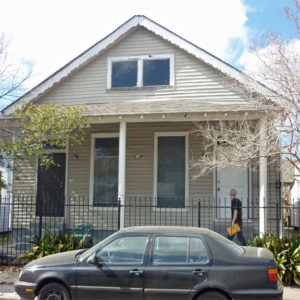 $925, 3-bedroom, 1138 Adams St, New Orleans, LA 70118
Available NOW
This duplex unit is located between Oak and Zimple streets at 1138 Adams Street.  It is a 3 bedroom, 2 bathroom unit with carpet flooring, central air conditioning & heating, a furnished kitchen including a dishwasher, access to a yard and inside a gated community.