Click Photo To See Gallery.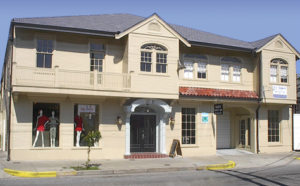 Professional Office Space, $700 – $1,295, 
7611 maple Street, New Orleans, 70118 
Absolutely the best space available on Maple Street. Ideally located in the heart of Maple Street's active business district, this is a highly desirable location. PJ's, Starbucks, Maple Street Café, Jimmy John's, Bruno's, Maple Street Patisserie, Friends Jewelry, professional therapist, and many other clothing boutiques, restaurants, bookstores, and fitness centers are within walking distance.
Currently, 7611 is home to several counseling offices, a clothing boutique, a hair salon, two fitness centers and a business office. We have some space available on the 2nd. floor for a professional office.
Call 504-628-3872