---
URGENT: New Residents Must Read
About Your Utility Services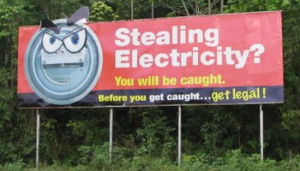 Your lease requires that all utilities be maintained (active service) in your name, including water, gas, electricity, telephone and cable service, during the term of this lease, unless otherwise stated in your lease. You are responsible for any expenses Lessor may be required to incur due to Lessee's failure to maintain utility services on premises.
During the lease closing, you may have completed an ASAP FORM that we faxed to Entergy on your behalf, to either initiate new electrical and gas services in your name or request that your current services be transferred to your new residence. Once this is done, you are responsible for VERIFYING with Entergy that your account is activated on the appropriate move-in date and there are no problems with your account. Again, YOU MUST VERIFY WITH ENTERGY  & THE S&WB that your accounts will be activated on the proper dates and there is no problem with your accounts. Failure to follow these instructions could result in you moving into an apartment with all or some of the utilities not activated.
Here are 3 important facts you must VERIFY:
Electrical: Entergy usually transfers the electrical service and turns off the main breaker if no one is present at your apartment on the day of activation. You must VERIFY with Entergy that the account is active in your name. If the electricity is on when you arrive you still must VERIFY your account.
Natural Gas: Entergy requires that the resident is home when gas service is activated, otherwise they may or may not leave a note on the door telling you to reschedule a new activation date. Here is where it gets tricky. Many times Entergy field techs fail to shut-off the gas meter to your residence and when you move-in the gas appliances all have gas. Some folks assume all is well, but it is not. Entergy's records reflect that you do not have an active account and are illegally consuming their natural gas. In some cases, 1-4 months later, on a cold Friday evening, Entergy will either padlock or remove the gas meter and charge that you are stealing gas. Occasionally, Entergy may require a permit and inspection be done due to your failure to properly active the gas service. When this happens, you will be responsible for all expenses to restore the gas service ($1,000 to $3,000 or more). This can all be avoided by VERIFYING with Entergy that your gas and electrical service accounts are active and in your name as your leasing agreement requires.
Water: Unless your lease states otherwise, it is the renter's responsibility to contact the New Orleans Sewerage & Water Board and either initiate or transfer water services to their apartment and in their name. Sometimes the S&WB requires you provide a copy of your lease to establish a new account. After signing the lease you must contact the S&WB to accomplish this task. Caution, it is possible the S&WB will fail to turn off the previous resident's water meter at your apartment, and when you move in, you assume all is well. As in the case of the gas service above, the S&WB will soon discover your account was not legally activated and will remove the water meter. If this happens, you will be responsible for all expenses to restore water services. This costly expense can be avoided by VERIFYING with the S&WB that your water service is legally and properly activated in your name.
Summary: It is your responsibility, not the rental company's, to VERIFY that all required utilities are properly and legally active in your name for the entire lease term, from the first day to the last, even if you move in later than the lease commencement date or move out before the last day of your lease. Failure to maintain your utility services will make you 100% liable for any and all expenses the Lessor incurs for your failure to comply.
Useful Contact Info:
Vehicle Parking Permits Registration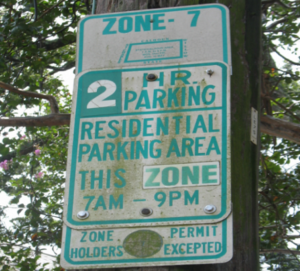 Parking permits are required in some residential areas. You will need a copy of your lease to purchase a permit at  New Orleans City Hall, 1300 Perdido Street, New Orleans, LA 70112. Caution: New Orleans has a large army of highly aggressive Parking Enforcement Officers that patrol these restricted parking zones. They will boot and tow your vehicle for the smallest infraction. Get your parking permit now, or you will pay a small ransom to retrieve your vehicle. Try 658-8300 or 658-8317, or Try the online link here.
New Orleans Sewerage and Water Board 
625 Joseph Street, New Orleans, LA 70165
4001 General DeGaulle, New Orleans, LA 70130
Monday – Friday 7am – 7pm
(504) 529-2837 or 52- WATER
New Orleans Entergy, 
Gas (New Orleans Only) and Electric,
639 Loyola Ave, #300, New Orleans, La 70113
1-800-368-3749
Cable TV, Cox Communications,
2121 Airline Dr, Metairie, La 70001
Monday – Saturday, 8am – 8pm
504.304.8444
Louisiana DMV
2001 Behrman Avenue, New Orleans, LA 70114
Monday – Friday, 8am – 4pm
1-877-DMV-LINE
New Orleans Public Schools
3520 General DeGaulle Street, New Orleans, LA 70114
(504) 304-3520
Jefferson Parish Public Schools
4600 River Road, New Orleans, LA
(504) 349-7600
Weiner Cort Furniture Rental
(ask our rental agent about discount coupons)
5035 Bloomfield St. Jefferson, LA 70121
(504) 733.8381
Allstate Renter's Insurance
We highly recommend that you protect your apartment contents.
3117 22nd Street, Suite 1, Metairie LA 70002
(504) 831-6974